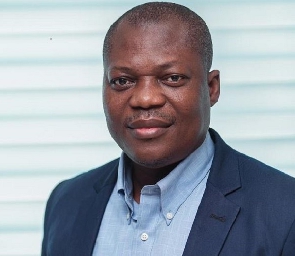 The Dean of Cape Coast University Business School, Professor John Gatsi has said the government's reasons for taxes to be approved could be described as blackmail on Parliamentarians.
Speaking on Starr Today with Lantam Papanko, the Cape Coast University Dean indicated that the International Monetary Fund (IMF) has still not approved Ghana after a number of approvals for the deal by Parliament.

"I think he is just using the economy to blackmail Parliamentarians to vote for the bill and to use a section of Ghanaians to press on Parliamentarians to approve the bill. We started with E-Levy. The government told all of us that when E-Levy is passed everything is going to be cool. E-Levy was passed that was not to be. E-Levy should be passed so that we don't go to IMF and E-Levy is passed and we are on our way to IMF.

"Other bills came the same way. We have to do Domestic Exchange Program and after that the IMF will be out. If the Domestic Exchange is not done then the IMF deal will not go through. Domestic Exchange was done and then they say we need to expand the revenue bill. Increase VAT by 2.5 percent, it was approved," Mr. Gatsi stated.

He continued: "Remove the Bunch-mark Value from the port it was approved, then they say they were going for External Debt and Restructuring and about clinching the deal but something is left. We have to approve these tax bills again before we are over. If that is not done the IMF deal will not be approved and if the IMF deal is not approved then the economy will collapse. That is just blackmail."
Meanwhile, Parliament March 31, 2023 through a Majority decision has passed three new taxes.

These are Income Tax Amendment Bill, Excise Duty Amendment Bill, and Growth and Sustainability Amendment Bill.

These taxes are expected to generate approximately GH¢4 billion per year to supplement domestic revenue.