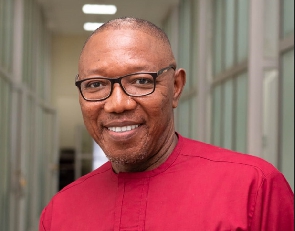 Dr. Clement Apaak, the Member of Parliament for Builsa South, says the brouhaha surrounding the individual bondholders and their request to be excluded from the debt exchange programme has exposed the government's failure to consult broadly.
According to the lawmaker President Akufo-Addo and his administration only consult when there has been resistance and pushback on policies they introduce.

According to Dr. Apaak, the government went to the International Monetary Fund (IMF) without a plan.

He chastised the government for failing to hold a national economic dialogue to generate ideas on how to best address economic challenges and how to approach the IMF.
He said Ghanaians should not be surprised where we have found ourselves, considering that the government failed to listen to constructive criticism.

"Shouldn't consultations and negotiations with stakeholders have been done way back to inform the way forward in terms of the debt restructuring? The NADAA/NPP government you will agree, has a penchant for doing consultations only when there is a pushback/resistance.

"It's now clear that government didn't have a plan before going to the IMF. Citizens and experts advised that a national stakeholders forum be held on the economy to inform best options, and to agree on a plan to the IMF, they refused. Are you surprised we are where we are?"