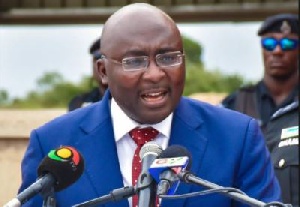 Vice President Dr. Mahamudu Bawumia has charged the Auditor-General to execute his mandate without fear or favour stressing that government will not shield anyone or institution involved in corrupt practices.
Commending the Audit Service for saving the country from losing about GH¢5.4 billion, Dr. Bawumia said government will provide the Audit Service with the needed resources to enable it to work effectively.

To this end, he has directed the Ministry of Finance to release all funding accrued to the Audit Service.
Vice President Bawumia made these remarks when he addressed the 8th Ghana Audit Service Annual Accountability Lectures in Accra.