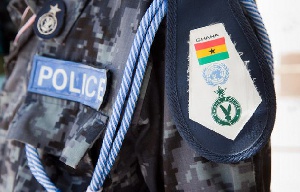 The first batch of 20 strong selected youth of the Ghana Private Road Transport Union (GPRTU) in the Greater Accra Region, have been trained and passed out at a ceremony in Accra to complement the efforts of the Ghana Police Service.
The youth who were selected from the GPRTU in their various branches such as; Teshie, Odorkor, Ablekuma, Circle and Odornaa under the command of their National Commander Mr Ekow Gaisie, went through an intensive three months training on drills and some basic driving regulations to sharpen their skills to check some recalcitrant drivers right from their stations who would flout the laws.

Mr Emmanuel Nii Ankrah, Greater Accra GPRTU Chairman, in an interview with the Ghana News Agency, said the union would train at least 200 youth as guards to be sent to all the stations in the region.

He said the idea was to streamline activities of the various stations by replacing the task force with the union guards to check the menace of indiscipline and ensure sanity at the stations.

''They will also make sure drivers have valid driving licenses and documents before living the stations to avoid harassments by the Police on their routes, he said.
He said the GPRTU would combine the enforcement of the traffic laws with driver education at the stations to minimise road accidents and advised the drivers to regard the safety of passengers and pedestrians when driving.

He advised the newly trained guards to be disciplined and exhibit a high sense of professionalism in the discharge of their duties and cautioned them against fighting with the drivers and abuse of trust reposed in them.