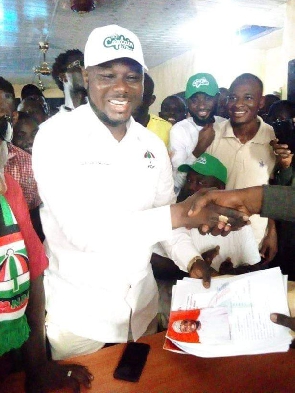 Some concerned members of the National Democratic Congress in the Mion constituency of the Northern Region, have called into question the eligibility of a parliamentary aspirant hopeful of their party.
According to the Concerned Mion Youth Association, the candidature of Alhaji Misbahu Mahama Adams as parliamentary candidate for the constituency will be meddling in issues of illegality.

The statement, signed by three members of the group (Fadila Dawuda, Ibrahim Amedus, and Sulemana Adam) stressed that there is no evidence to prove that the aspirant, Misbahu Adam, is a registered voter in the Mion constituency, as well as in Ghana.

"Per the records available to us, the said aspirant is not a registered voter in Mion Constituency and also not a registered voter in Ghana. A thorough search of the national register with the voter number provided by the said aspirant has revealed that he's not a registered voter. This is in clear contravention of the party guidelines and Article 94 of the National Constitution.

"He not being a registered voter implies that he has not been active in the party for the period because he has not been participating in crucial elections in the last four years in the constituency; another violation of the party regulations," the statement said.

The group also indicated that Alhaji Misbahu Adams continues to work with the Controller and Accountant General's Department as an accountant, a situation that makes him illegible to be contesting a political office.
The statement stressed that the reason behind this move is to ensure that they "avoid a situation where our main political opponent will exploit these legal issues to frustrate our efforts to snatch the Mion seat from them.

"We, therefore, implore your high office to take serious consideration of these matters so that we will not be affected negatively by the legal issues surrounding the candidature of the above-named aspirant."

Read the full statement below:




AE/DA