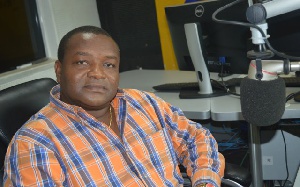 The leader of the All People's Congress (APC), Hassan Ayariga, who was disqualified from the 2016 presidential elections, has stated that the president can only achieve his objectives if he has the right people on his team.
He indicated that the APC would play its role in national development, and would not sit on the fence so as to allow matters to go wrong.

This, he said, would be their strategy to show allegiance to the people of Ghana. He went on to say that the people of Ghana trust the current administration to work in our interest.
The APC leader then called on all Ghanaians to assist the president and his team in any way we can, so that we could enjoy the benefits thereof. He added that the kind of legacy the Nana Addo government would leave, would determine the foundation the APC would take off from.

This, according to him, is because the APC is definitely taking over from the NPP.