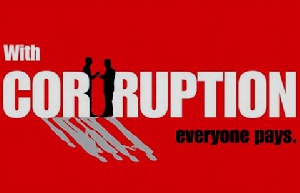 As the heat turns hotter on the Asokore Mampong Health Directorate over alleged diverted World Bank donor funds, Abusuafmonline.com is gathering information that staffs of the directorate are being asked to agree to have taken a thousand cedis each for monitoring.
The Municipal health directorate is accused of diverting thousands of cedis meant for a Maternal, Child Health and Nutrition Program (MCHNP) being run in the municipality.

The Municipal Health directorate receives quarterly financial transfers of fifty-six thousand two hundred cedis (GHc 56,200) from the world bank, to be allocated to six zones under the municipality namely Aboabo, Sawaba, Sepe Dote, Adukrom and Asokore Mampong.

The funds are to be used by the zones for Antenatal care, health outreaches, weighing and immunization of children and growth monitoring services.

It however turns out that, thirty percent (30%) of the amount allocated to run the program is deducted by the health directorate outside the tenets of the financial allocation and on the blind side of the donors.

Sources suggest that the Directorate was retaining 50% until the health staff confronted officers of the municipal directorate who refused to give out the 100% allocation but only reviewed it to 30%.

Abusuafmonline.com is reliably informed that the Director General of the Ghana Health Service Dr Kingsley Nsiah Asare has ordered the Ashanti Regional Health Directorate to commence a full blown investigation into the operations of the health directorate.
The Ashanti Regional Health Director Dr Emmanuel Tinkorang has subsequently deployed an internal auditor to probe the accounts of the project and ascertain the bare facts.

But reliable sources tell this website Directors are frantically asking staff to concuct stories about receiving a thousand cedis each to do monitoring of the MCHNP program.

This will however be a departure from the earlier defence put up by the directorate that it used the deducted funds to take care of the expenses of the directorate because government's allocations were not forthcoming.

Some staff of the MCHNPs program who have been contacted also explain they have not seen any monitoring exercises on the ground that should warrant the payment of as much as a thousand cedis each to some unseen staff to execute.

Abusuafmonline.com also gathers that the directorate is in a dilemma in issueing a disclaimer against the allegations as results of ongoing investigations could render their disclaimer another act of deception.