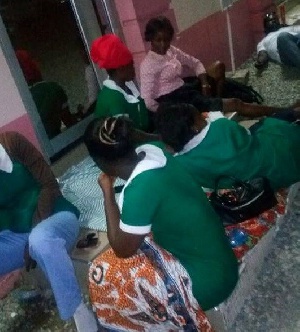 The Minister for Health, Kwaku Agyeman-Manu has told the Coalition of Privately Trained Nurses he cannot guarantee their employment now since he has not been given the financial clearance.
According to him, before he assumed office, financial clearance had been given for some other nurses and he therefore is helpless in addressing their issue currently.

He said: "I have told you that before I assumed office as the Health Minister, the financial clearance has been issued with names of people already on it, and it makes your situation bad".
"So as it stands now I cannot change it but I have begun processes to have privately trained nurses employed but the financial clearance is not here. As I stand here now even if you put a knife to my throat I cannot employ you because I don't have the financial clearance."

The Coalition of Privately Trained Nurses have been picketing at the Ministry of Health since the start of the week asking the government to post them after they have been cheated since 2010.