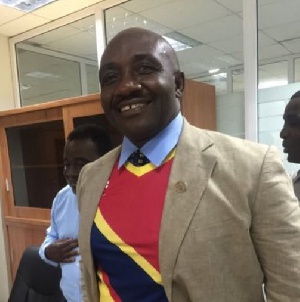 Hearts of Oak board member Frank Nelson says the club will not rush to appoint a new Managing Director.
The position has become vacant following the resignation of Vincent Sowah Odotei, a newly-elected aMember of Parliament for La Dadekotopon.

But the Phobians have still not hinted who will be his successor.
"We need to appoint someone who has the interest of both the club and management at heart,'' Nelson said after Sunday's 1-1 draw with Elmina Sharks.

"We don't need to be in a haste to name a new managing director. We need to get on board someone who can help sustain the club and based on this and other factors, we will not be pushed to immediately name a new MD."