General News Mon, 19 Feb 2018
Click to read all about coronavirus →
YEN.com.gh has sighted an interesting post about Ebony's friend, the late Franklina Nkansah Kuri, and it's very emotional. The post was sighted on the Facebook wall of Elikem Kotoko, who claims he knew Franky personally.
According to Elikem, Kuri was an orphan because "she had no mother and her father never looked after her and her younger brother, and so she considered herself an orphan."

Given this situation, Elikem reveals that Franklina's family is poor, and they are struggling to raise money to even retrieve her body from the morgue.

According to him, friends and sympathizers, of which he is part, organized themselves into Whatsapp group chats to raise funds to support the family with the morgue fees and funeral.

He added that it took the kind intervention of one popular musician whose name Elikem didn't mention, to help retrieve the body from the morgue.

"Frankie's lifeless body was left at the morgue to its fate, and when a relation went to the morgue to retrieve the corpse, he was made aware that he had to pah GHC2,000 cedis for the corpse to be released."

"...And another GHC1,000 to complete the process and that GHC1,000 is alleged to be going to the medical doctor for reasons I don't know," Elikem lamented.
It is in this vein that he appealed to the government and well-meaning Ghanaians to extend support to the family of Franky Kuri.

He prays that "The Almighty God touches the heart of the government to take over Franky's body and organize a befitting burial for her like it has been said of Ebony."

Elikem Kotoko also described Franky as a humble, down to earth, and kind individual who was always ready to offer help to people when she was capable.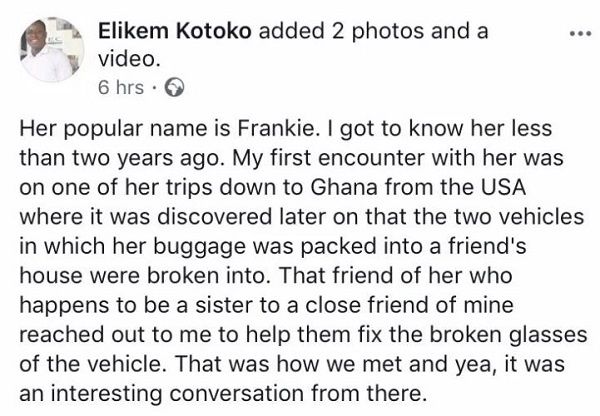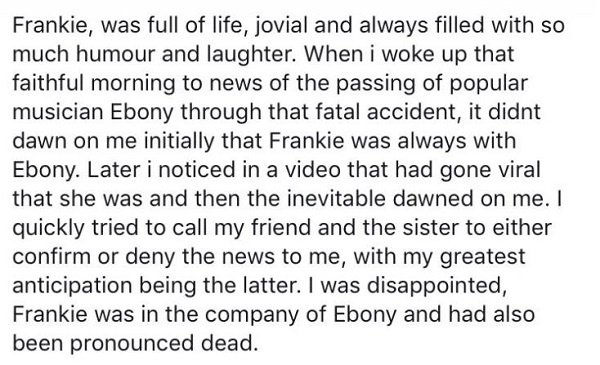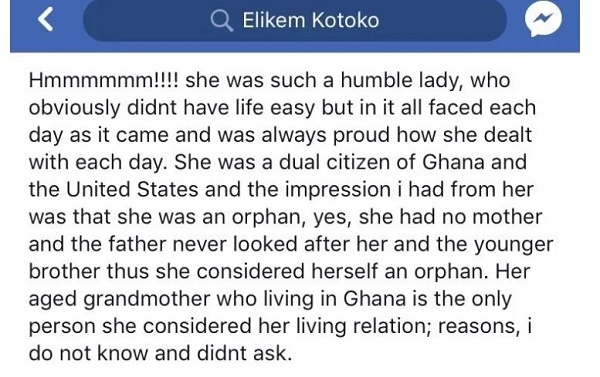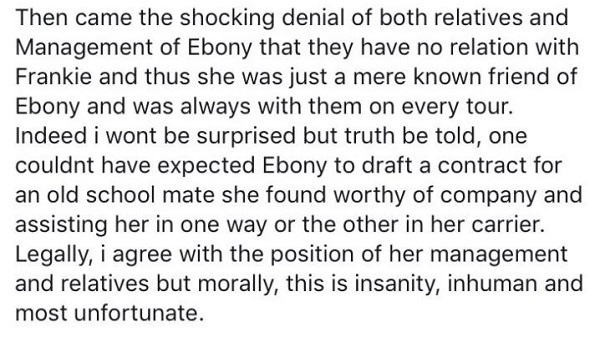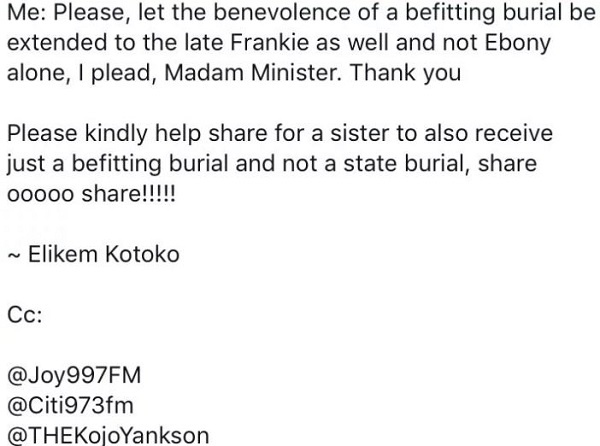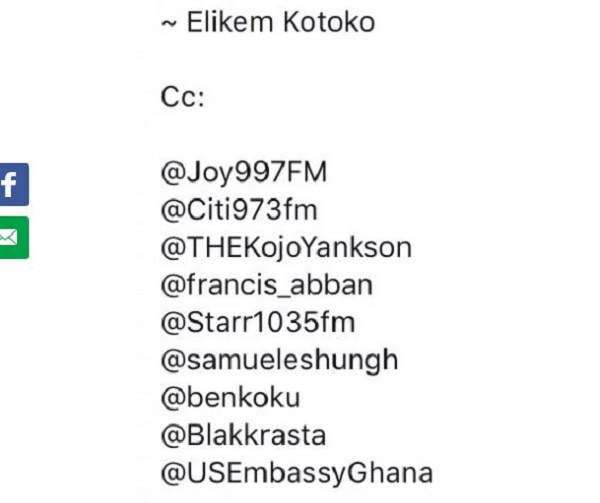 Send your news stories to and via WhatsApp on +233 55 2699 625.