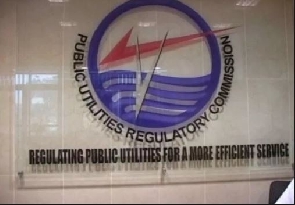 The Ghana Hotels Association on Tuesday, 29 August 2023, staged a demonstration outside the office of the Public Utilities Regulatory Commission (PURC) to protest the recent tariff hikes.
The PURC's decision to increase tariffs has prompted concerns from the Association, who fear that these increases could have a detrimental impact on their businesses.

The PURC's rationale for the tariff adjustments encompassed a range of factors, including the rising cost of electricity, increased expenses for raw water treatment chemicals, fluctuating exchange rates, and inflation.

However, the Association has taken issue with these justifications, expressing worries about the potential adverse effects on the hotel industry.
During the demonstration, members of the Ghana Hotels Association donned red attire and carried placards bearing messages such as "PURC be fair to Hoteliers," "Who regulates the regulator?," "High utility tariffs are killing hotels," and "PURC has created debt for hotels," among others. These messages underscore the Association's concerns regarding the perceived impact of the tariff increases on their operations.

Last week, the PURC announced a 4.22% average increase in end-user electricity tariffs for non-lifeline residential customers and a 1.18% increase for water. Notably, there were no changes (0% increase) in tariffs for lifeline customers, encompassing both electricity and water.

These tariff adjustments are slated to come into effect on September 1, 2023.