At points, Wednesday felt like a return to the old times at Baba Yara Sports Stadium. Good crowd, buzzing atmosphere, a Kotoko team that showed good spirit and a sense that football, these parts still means an incredible lot.
In the wake of that crippling documentary Number 12, the sense sometimes has been that somehow, people would lose interest, that stadium visits won't mean much to them again. There has always been the fear that interest in a sport built into our veins would wane overnight.

Wednesday was evidence that it is not that simple. Midweek games are a difficult sell this side. People have jobs, they have paymasters, they have a working schedule that leaves them occupied for much of the day. They are those Kotoko seeks to attract too; people willing to pay to watch a football game. Against that background, the crowd was decent. It helped that the Confederation of African Football saw the sense in Kotoko's argument that the original 1:00 pm kick off held no value for that. That would have been a disaster not only because the conditions would have been atrocious for football but also because it could have meant financial loss for Kotoko.

In the end they averted both. The football in the first half was especially good. Sonnie Yacouba was a handful throughout, Maxwell Baako a good presence on the flank. Kwame Bonsu has an elegance and calmness about him that is evident by his first touch. And there was Felix Annan staking perhaps his biggest claim to not just regular call-ups but regular game time with the Black Stars.

Kotoko will need them playing at this level not only in the charged atmosphere of Kumasi but away from home. That would be what would determine whether C.K Akunnor's side would make it beyond the March group games and into April's knockout stage.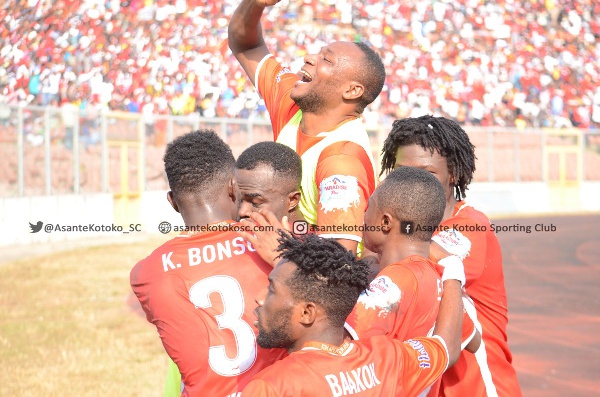 It would be a huge lift for a sport that is in ruins in many ways. It would provide Ghana football with a rare piece of refreshing news in an era where the women's team floundered, the U20s crushed out early, where clubs have said openly they would rather not play football than see their players starve and where those charged with setting the game back on the right path have staggered from one storm to the other as the

In that sense, Kotoko have won already. The curious thing about being in the stadium on Wednesday was just how much everyone wanted it. On hindsight it makes those, myself included, who wondered why Kotoko wanted to play in Africa in the first place look a bit silly.

That Kumasi has always loved its football has never been in doubt. Those gripping images of fans queuing for long hours, hanging on floodlight pylons speaks for themselves. There was a time recently too that Kumasi seemed to fall out of love with the football.

The attendance at Kotoko games was dropping, the desire was no longer there. And when the Black Stars showed up, they were told by the same means that people are simply tired of the baggage that comes with the sport.

The vibe is markedly different now. There clearly is an existing, thriving thirst for local football to still tap into and if any club can harness that is the likes of Kotoko and Hearts with the tradition and numbers to boot. It has never been enough being a big club. In recent months, Kotoko has showed they understand that with a deliberate attempt to draw crowds into the stadiums, a clear understanding of what keeps a stadium buzzing after the Akrobeto mini show before the Zesco game and the community outreach programs.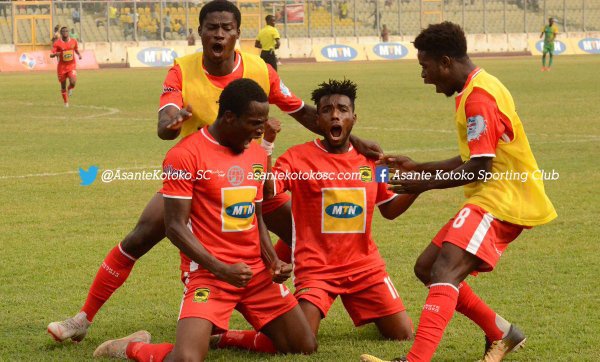 And crucially in these times when social media has become as central to winning connecting with fans, the Porcupine Warriors seem to understand that too. In a way, with everybody seemingly unwilling to play some football and desperately waiting for elections, that maligned decision to go to Africa is doing Ghana football a world of good.

It is showing the desire remains as strong as ever, that people still love to gather in the stadium even if where to take a leak is a problem and enjoy their football. And if it days like last Wednesday, there is enough music from a brass band or from those passionate Conti boys to keep a stadium alive.

That aligned with a Yacouba setting goals up and hopefully touching up his finishing, Felix Annan pulling off save after save, Kwame Bonsu pulling beautiful yet simple strings in midfield and C.K Akunnor getting the best out of his team would be a wonderful recipe for bigger crowds and more thrilling match days. The symbolism in that can't be overstated.