How can you justify building a cathedral when you have drastically cut capitation grants – Clement Apaak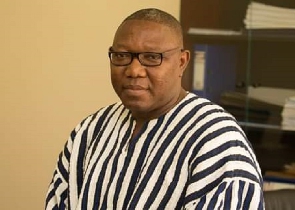 Member of Parliament for Builsa South, Dr Clement Apaak, has raised concerns over the government's decision to continue to build the national cathedral despite the many challenges the country is facing.
According to him, while Ghanaians are opposed to the use of public resources to build the national cathedral, there are cut capitation grants and feeding grants for special schools.

In a Facebook post, he quizzed if the construction of a basilica in Yamoussoukro did avert war in Ivory Coast.

"Mr President, Houphouët-Boigny built a basilica, the largest in the world, in Yamoussoukro, did it avert war in Ivory Coast? Religious edifices don't foster unity neither do they insulate society against civil strife/war, the conduct of human beings and their interactions do.
"Vehemently opposing the use of public resources to build a (needless) cathedral in times of debilitating hardship is not just Christian but Godly.

"How can you justify building a cathedral when you have drastically cut capitation grants and feeding grants for Special Schools?" he asked.

NYA/FNOQ