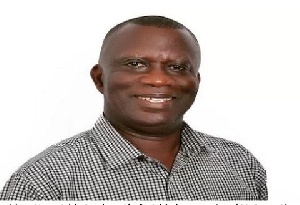 Executive Director of the Environmental Protection Agency (EPA), Peter Abum Sarkodie, has stated that his outfit cannot entirely take the blame for last Saturday's gas explosion at Atomic Junction.
The explosion has so far rendered people jobless, whiles records also have it that 7 persons have lost their lives with 132 others injured.

Speaking to CITI FM, the Executive Director of the Agency indicated that even though they have a hand in providing documents for the affected gas station to operate, they are not the only unit per the laws of the country to ensure that they [gas station] comply with the required safety precautions required of them.

"...Safety measures do not come under the jurisdiction of the EPA... a lot of institutions are responsible for ensuring sound environmental procedures in the country, so partly, I can accept some blame but not all. The Bulk of what happened can't be directed at the doorsteps of the EPA", he said.
He noted "We were involved in giving the operator the permit to do so... and at a point were mandated to go for inspection and monitoring which we did, so if we left the site and we went back to our office and somebody was to discharge and there is a leakage of gas resulting in a fire outbreak, I think the blame should be laid squarely at the doorstep of the person who was involved in the discharge."