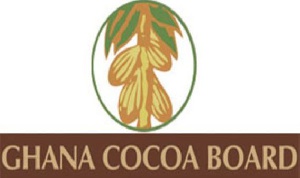 Following the huge storm that greeted news of the salary of the CEO of Cocobod, Deputy Chief Executive of the company has told TV3 that he does not mind taking a pay cut to help the company thrive.
Speaking exclusively in an interview, Dr. Adu Amponsah said "I've only been employed for only two months and I've not received anything. It is a sacrifice, it is service to the nation and I don't see why we cannot sacrifice."

Asked if he would take a pay cut, Dr. Adu Amponsah answered and said "why not." After being sworn in as chairman of Ghana Cocobod, Hackman Owusu Agyeman expressed shock at the salary level of the Chief Executive of the company, describing the GHC70,000 to GHC75,000 gross salary of the (CEO) as "outrageous".
This revelation surprised many considering the indebtedness of the company. The board has however outlined some policies it intends to implement which includes salary cuts for the senior management staff.

The deputy CEO says he would be willing to slash his salary as a form of sacrifice for the company.