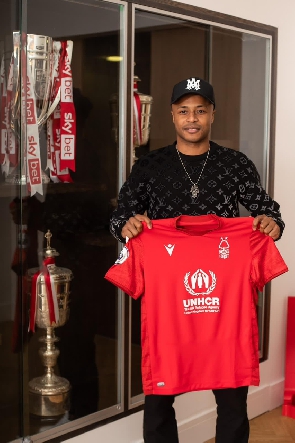 Ghana captain Andre Ayew says he knows what Nottingham Forest means to the city after joining the Premier League side for the remainder of the season.
The 33-year-old admits it has always been difficult playing against his new club anytime they meet.

"It's a great feeling to sign for Nottingham Forest," the former Swansea City attacker told the club's media on completion of the deal.

"I know how big the club is and I know how much the club means to the city and the fanbase.
"It's always been difficult whenever I've played against Forest and at The City Ground and I love the stadium."

Andre Ayew, who has played for Swansea City and West Ham in the Premier League, will be looking to bring his experience to the party as Forest fight to stay in the English top flight.