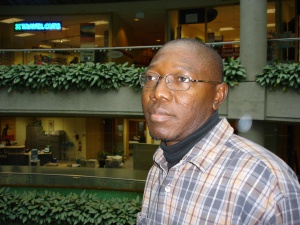 MP-elect for Builsa South constituency in the Upper East Region, Dr. Clement Apaak, says should the in-coming government under Nana Addo Dankwa Akufo-Addo, offer him any political appointment to help build Ghana, he will reject it.
His reason is at the backdrop of his political ideology which he says, is different from that of the in-coming governing party, the New Patriotic Party (NPP).

"I will not take any political appointment in Akufo-Addo's government. Quite clearly, my political ideology and the things that influence my participation in national politics are not shared by the NPP," he noted.

He made this observation in an interaction with Anti on TV3, Saturday, when commenting on whether he will accept any political appointment in the in-coming should an offer comes is brought before him.
Apaak commenting further said he strongly believes the NPP has lots of capable hands to help the President-elect, Akufo-Addo, to prosecute his agenda, stressing that it will be very difficult as a social democrat to join the elephant family in managing the Ghanaian economy.

"It is against my political leanings. Akufo-Addo has the team so let him appoint those who can help him prosecute his agenda," he added.

Apaak is a member of the center-left out-going governing National Democratic Congress (NDC) while the in-coming governing party, the NPP, is a center-right political party that believes in capitalism.