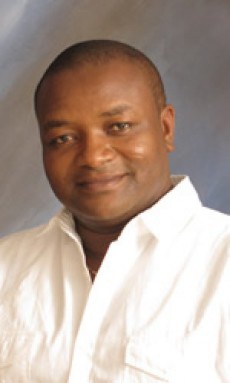 Fri, 19 Oct 2012 Source: The Daily Searchlight
Several leading members of the People's National Convention (PNC) are up in arms against their party's flag bearer Hasan Ariga for allegedly selling out to the ruling National Democratic Congress (NDC).
The leading PNC members who stormed into our offices stated that since becoming the flag bearer of the PNC Mr. Ayargia has by all actions demonstrated that he is working for other interested apart from that of the PNC.

They stated they have information from the very highest authority that Mr. Ayariga was taken by another leading party member who is on the executive to veteran politician, philanthropist and businessman, David Lamptey, who is the CEO of Sidalco (Ghana) Limited to be convinced to become an acolyte of the NDC.

The leading PNC members alleged to the Daily Searchlight that Hassan Ayariga their Presidential Candidate received a sumptuous inducement from David Lamptey in order to back the ruling NDC with his support.
According to the leading members, some of the items presented to Hassan Ayariga by the Sidalco CEO were six pickups, one Land Cruiser and amount of fifty thousand Ghana Cedis in order to secretly mobilize his supporters to vote for John Mahama in the upcoming elections.

When this paper contacted the presidential aspirant of the People's National Convention to clarify the allegation, Mr. Ayariga denied the allegation and said he will not be deterred by all these allegations against him, he said that his focus is to make sure the party gets the nod to rule this country because he thinks the policies that has been laid down by the party will see the people of this country reach their destination.

"I don't think it is my party members who brought this information to your office and media. You have to be very careful and I know the media like bad news and I don't want you to dwell on the bad news, I don't want somebody to tarnish my image because I am the flag bearer of the PNC, I go out to solicit for funds and anybody chooses to donate to my campaign why should I refuse?" he said.
Source: The Daily Searchlight