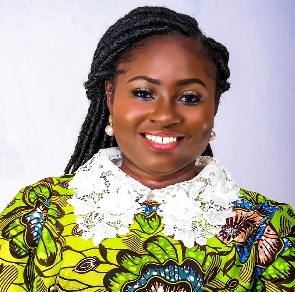 Communication Team Member of the National Democratic Congress (NDC), Margaret Ansei has said that she has the right to hold the president, Nana Addo Dankwa Akufo-Addo responsible because she takes care of him with her contributions as a taxpayer.
Speaking on TV3's New Day on Thursday, May 25, 2023, the NDC Communicator called out the president over what she says is his failure to live up to the expectations of Ghanaians.

According to her, the president has demonstrated this by making some irresponsible statements when addressing topical issues on international platforms.

"Why? Don't I pay him? If he's not doing the work well, can't I say it? I take care of President Akufo-Addo and if he is not getting the job done, why should I pamper him?" she said.

She also described President Akufo-Addo as a leader who does not read.

"I am saying it that, from the way this president looks and the way he talks, and the way he answers questions when he is caught unawares. The way he cannot answer questions properly, the gentleman does not read.

"The gentleman doesn't read and he is causing us a lot of embarrassment especially when he goes out there; our international image. Branding is very important as a country, top of the mind awareness, the president always goes to sit on international platforms, making utterances so ignorantly and you don't want us to talk about it?" she stated.
The NDC communicator's comments come on the back of the president's recent comments about borrowing from the international market.

Speaking at a Qatar-Africa Economic Forum in Doha, the president said that his government has positioned itself to be able to "go back to the international market which had been a source of funding" for the country during the first three or four years in government.

According to him, it makes sense to take advantage of the market now and make some savings.

But reacting to this, Margaret Ansei noted that the country's economic fundamentals do not support what the president said.

"He has a term and by 2024, he will exit so if he is saying that we are going back to the international market to borrow, even if it is on December 2024, we still do not have access according to the macroeconomy, the fundamentals do not support what he is doing," she said.


You can also watch the latest episode of People & Places:





WA