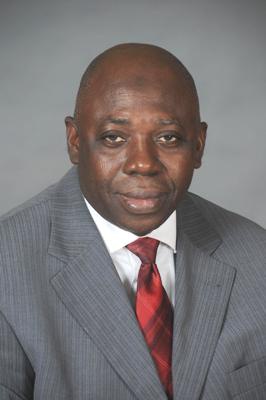 Mon, 29 Oct 2012 Source: GNA
Alhaji Muhammad Mumuni, National Democratic Congress (NDC) parliamentary candidate for Kumbungu Constituency has assured the constituents that he would work assiduously to advance their interest at the legislature.
Alhaji Mumuni, who is also Minister for Foreign Affairs and Regional Integration, gave the assurance at a rally to officially launch his parliamentary bid campaign at Kumbungu D/A Primary School at Kumbungu on Sunday.

The campaign launch of Alhaji Mumuni, affectionately called "Lawyer Mumuni", was graced by some NDC executives from both national and regional levels, including Mr. Johnson Asiedu Nketia, NDC General Secretary, Sorfo Azorka, acting Northern Regional Chairman of the party,

Mr. Imoro Issifu Alhassan, NDC Northern Regional Secretary, Mr. Moses Bukari Mabengba, Northern Regional Minister, some Deputy Ministers of State as well as some NDC parliamentary candidates in the region.

Alhaji Mumuni said: "I will be your true ambassador at parliament" and that his experience as a former parliamentarian and minister of state for various portfolios made him an ideal candidate to better represent the people in Parliament.
He said the NDC government had done a lot for the country in terms of development projects and added that Kumbungu had received its fair share of the national cake, the reason it should keep faith with the party.

Alhaji Mumuni said despite this, a lot more needed to be done, and promised the people that the next NDC government would continue to deliver on its pledge to improve their standard of living.

Mr. Asiedu Nketia told the constituents that NDC was a party of equal opportunities for Ghanaians, and would not discriminate against any one on ethnic considerations.

Mr. Asiedu Nketia said: "this is the time for the north" and called on the electorate to massively vote for President John Mahama and Alhaji Mumuni for the development of the region.
Source: GNA