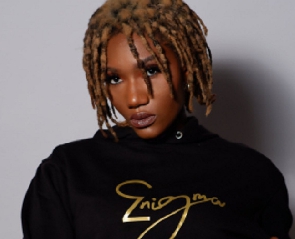 Award-winning Ghanaian singer, Wendy Shay, has expressed that she intends to keep natural hair for a very long time.
According to Ms. Shay, wearing dreadlocks gives her a strong level of contentment as an African.

Wendy Shay who intends to continually embrace her natural beauty said the 'free feel' that comes with rocking natural hair is totally out of the world.

"For now I think am going to go with the dread. I want to look natural, I want to embrace my naturalness, so it's going to be dreadlocks. I don't see myself wearing wigs. I will never wear them again.
"This is free, I mean am free come on and it's natural, you can't trade it for anything", Wendy Shay stated in an interview with BRYT TV.

Wendy Shay was speaking after her concert held at Weija on January 8, 2023.

The show brought together fans from all walks of life and also had scores of Ghanaian artistes who graced the stage.