I would rather pay to watch Bechem United than watch Hearts or Kotoko matches for free - Charles Taylor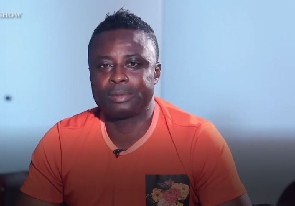 Ghana Premier League legend, Charles Taylor believes that the lack of patronage of the competition has got more to do with the standard of play than the cost of matchday tickets.
According to the former Asante Kotoko and Hearts of Oak forward, the drop in patronage of the league can be blamed largely on the performance of the country's two most decorated clubs.

Speaking on Angel TV, Charle Taylor posited that the relatively smaller clubs have overtaken the so-called big ones with their brand of football which has made them more attractive to supporters than Hearts and Kotoko.

The domino effect of the change in status, Charles Taylor posits is that because majority of the football population in the country belong to either Hearts or Kotoko, they tend not to appreciate the strides of the small teams and thus stay away from local football completely.

Using himself as an example, Charles Taylor said that he would rather spend money on watching a Bechem United match than a Hearts or Kotoko match being aired on TV for free.

"I would rather spend money watching a Bechem United game than watch Hearts and Kotoko matches for free. This is because Bechem United plays with much focus and discipline.

"The excitement around Hearts and Kotoko matches has died because some of the players are not dedicated. The players must show dedication and commitment but we are not seeing that. Our big teams have become small teams so no one is eager to watch them.
"If Kotoko and Hearts can play in an empty stadium for a game that had two things at stake then our football has clearly gone down. People go to the pub and spend a lot of money so why can't they do the same for football," he said.

Charles Taylor was commenting on a call by veteran sports journalist and politician, Kwabena Agyei Agyepong for a reduction in gate fares for Ghana Premier League matches.

The former General Secretary of the New Patriotic Party argued that the cost of the matchday tickets has become a disincentive for football fans who are already grappling with economic difficulties.

Watch the latest video from GhanaWeb Sports



KPE