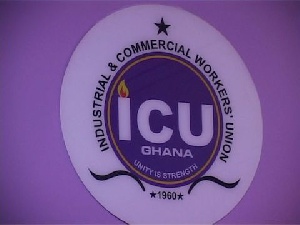 The Industrial and Commercial Workers Union (ICU) has served notice of its intention to sue government over what it describes as unwarranted and huge taxes in the country.
General Secretary of the ICU, Solomon Kotei, who revealed this explained their decision has been prompted by government's failure to heed to their calls to reduce taxes.

The ICU recently asked government to reduce taxes in the country because the current tax regime was pushing most businesses out of Ghana.

It also among other issues, urged the government to ban the importation of foreign cement into the country, noting the practice was not in line with fair trade and collapsing the local cement industry.

But told 3FM the government was yet to address their concerns, hence have given their legal team the go ahead to prepare their case for filing in court.
"Indeed we have also considered legal actions. We have good lawyers who understand our case and are committed to sacrificing their all to help in our fight, he stressed".

He said the ICU will continue to employ all available means to register the workers' displeasure.

"The ICU is not disturbed. We will continue to use every legal means possible to make sure government pays heed to our concerns. It's high time government listened to us. We have contracted some very good lawyers to represent us in court".

Meanwhile, the ICU has also debunked reports that diamond cement has laid off about 50 per cent of its workers.