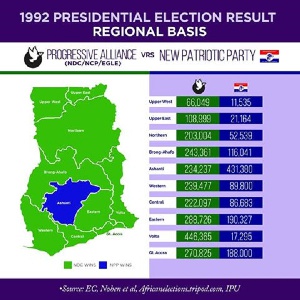 Fri, 25 Nov 2016 Source: IMANI
The presidential elections was held on November 3, 1992.
The Progressive Alliance was a coalition of the National Democratic Congress (NDC), the National Convention Party (NCP) and Every Ghanaian Living Everywhere (EGLE).

The Progress Alliance was led by Jerry John Rawlings and the NPP was led by Albert Adu Boahen.

The infographic gives a detailed breakdown of results on regional basis by the top two contenders in that year. Jerry John Rawlings won with a total of 2,323,140 votes representing 58.40% while Albert Adu Boahen won 1,204,764 representing 30.29%.
The other contesting parties were the PNC led by Hilla Liman who won 266,710 total votes representing 6.70%. Kwabena Darko also led the NIP by winning total votes of 113,629 (2.86%) and Gen. Erskine of the PHP winning 69,827 (1.76%) votes.

Total voter turnout was 53.75%.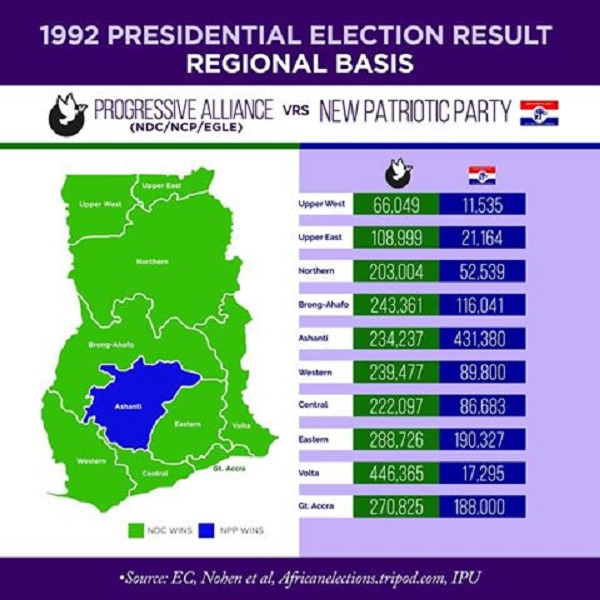 Source: IMANI