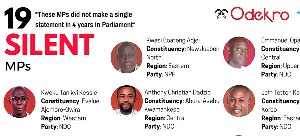 An advocacy group, Odekro has released a new report detailing nineteen members of parliament who were successfully voted into parliament but did not make a single policy statement on the floor of parliament in their entire four years.
The MPs who the advocacy group describe as the 'Silent MPs' are made up of eighteen men and a woman.

Sixteen of the 'Silent MPs' are NDC MPs whereas three of the rest belong to the minority NPP.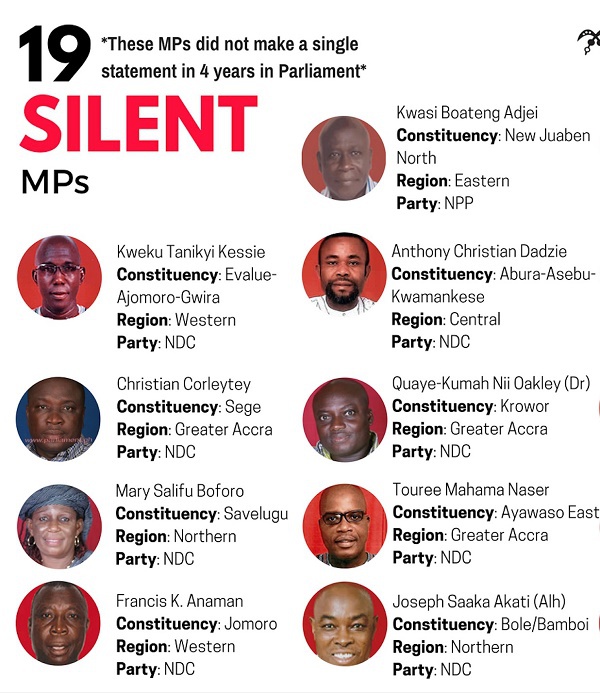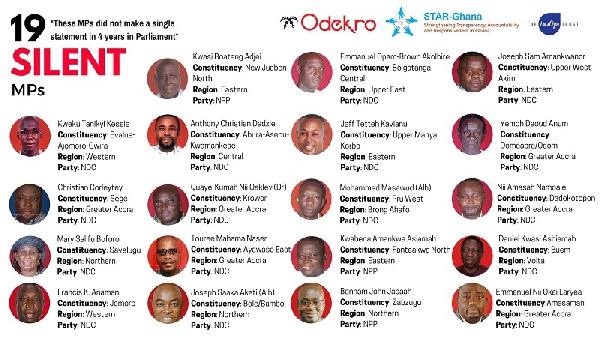 Related Articles: