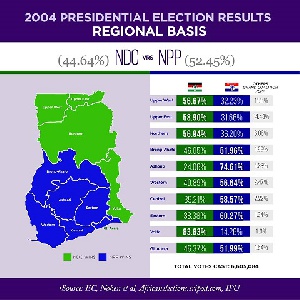 Wed, 30 Nov 2016 Source: IMANI
The 2004 elections was contested between George Aggudey (Convention People's Party), John Kufuor (New Patriotic Party) - incumbent, John Atta Mills (National Democratic Congress) and Edward Mahama (Grand Coalition).
The NPP won in 6 regions: Ashanti (74.61%), Brong Ahafo (51.96%), Western (56.64%), Central (58.57%), Eastern (60.27%) and Greater Accra (51.99%).

The NDC won in only 4 regions: Volta (83.83%), Upper West (56.67%), Upper East (53.90%), Northern (56.94%).
Total votes cast that year was 6,605,084 and was won by John Kuffuor of the NPP.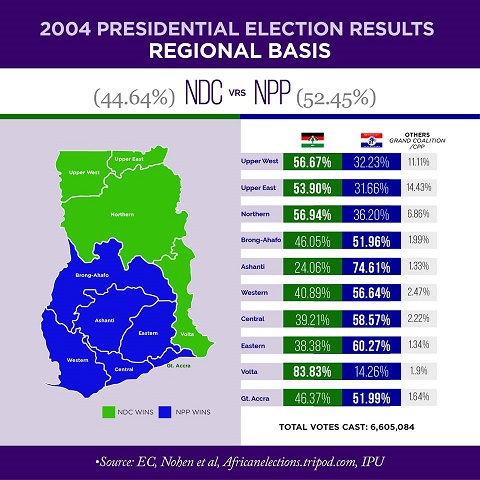 Source: IMANI