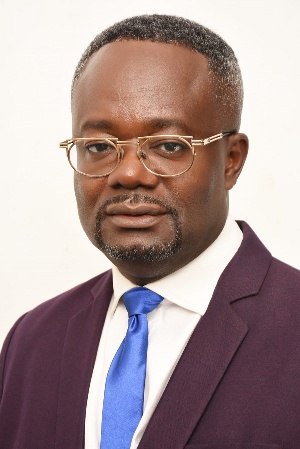 Founder and leader of Liberal Party of Ghana (LPG) Kofi Akpaloo has lashed out at the largest opposition party, the National Democratic Congress (NDC), for boycotting the recent Inter-Party Advisory Committee (IPAC) meeting called by the Electoral Commission (EC).
He has described the absence of NDC at the IPAC meeting as a blessing in disguise as all issues tabled for discussion were smoothly and successfully deliberated upon without objections.

Kofi Akpaloo disclosed this in an interview on the Yensempa morning show on Onua FM, emphasizing the meeting was orderly, peaceful and successful.

He told host Nana Yaw Opare that he wished the NDC would never again attend IPAC meetings due to their unfounded and obstinate dispute over issues, particularly with EC's resolution in compiling a new voter register for the December 7 polls.

"The IPAC meeting was smooth, successful and orderly because the NDC didn't come," he said in Twi.

"If they had come, they would have caused confusion in disrupting the discussion."
He asserted that the leadership of the NDC has informally and clandestinely agreed to the intended compilation of the voter register but the problem they seem to have is the omitting of the existing voter ID as a required document for the exercise.

"I know NDC are for the new register but the problem is how the leadership could master courage in telling the general public especially their followers of their U-turn due to the initial position against the process." Mr. Akpaloo teased.

He has challenged allegations by the NDC that EC gave 10:00pm for the IPAC meeting in their invitation letter, describing it as an uncouth lie and a tactic to divert attention, calling on the general public to ignore those claims.

Additionally, the founder of LPG argued that the NDC lack a campaign message hence their relentless and strong opposition to EC in compiling a credible register for conducting a free and fair elections on December 7.

Kofi Akpaloo encouraged NDC to think outside the box in coming up with a stronger message to win the heart of the electorates than canvassing for vote on a wrong note by painting the EC black in delivering on its mandate.