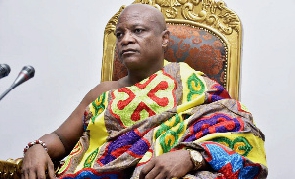 The Chamber Independent Power Producers have given government up to June 30, 2023, to make a minimum payment of 30 percent in outstanding energy debt owed.
According to a Joy Business report, the resolution was arrived following an emergency meeting held on May 23, 2023.

The portal said the recent development is expected to allow for negotiations to continue between the government and the Electricity Company of Ghana to find long-term solutions to address the financial issue.

The period will also allow for members of the Chamber of IPPs, Bulk and Consumer and Distributors to continue their respective operations.

A statement issued from the Chamber of IPPs to the Finance Minister, Ken Ofori-Atta indicated that the IPPs are intent on receiving the debt payment by June 30.

Failure to do this, they caution, could impact on the generation of electricity supply to the national grid, resulting in a power crisis also known as 'Dumsor'.
"Regrettably, we must stress that unless we receive the payment requested by the said date, members of the chamber will not be in a position to guarantee the continued generation of electricity".

"We trust that Government will treat this request with the urgency it deserves and take the steps necessary to avert such a situation", the statement signed by the Chairman, Togbe Afede XIV added.

Watch the latest edition of BizTech and Biz Headlines below:








MA/FNOQ