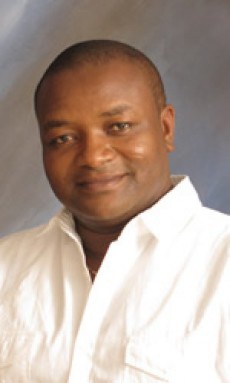 The Institute of Economic Affairs says it will allow the People's National Convention (PNC) flagbearer to participate in Wednesday's Presidential debate if he officially notifies the IEA of his intention to a u-turn.
On Monday, Mr. Hassan Ayariga pulled out of the debate originally scheduled for today (Tuesday) to mourn the late Vice President and also seek medical treatment.

The IEA subsequently rescheduled the debate to Wednesday but excluded Mr Ayariga's PNC for suggesting that he does not need the platform to sell his policies.

However, the other parties with representation in parliament asked the IEA to reconsider its decision to exclude the PNC from tomorrow's debate.

General Secretary of the NPP Kwadwo Owusu Afriyie said Mr Ayariga should be reinstated if he wants to participate in the debate.
Research Fellow at the IEA, Ransford Gyampo told Emefa Apawu on Breakfast XYZ that Mr Ayariga can participate in the debate if he notifies the IEA.

"We never kicked him out so if he says he wants to be back, I don't think it should be a problem for the IEA to have him back." Mr Gyampo said.

Mr. Gyampo said: "if he wants to come back, why not he should do the right thing. The point is that we have never said we don't want him on board."

Mr. Gyampo revealed that all is set for the very last presidential debate ahead of the December polls.