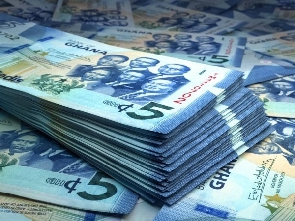 Fri, 22 Sep 2023 Source: GNA
A revenue of GH¢140,245.004.48 has been collected since the implementation of the Excise Duty Amendment Act, 2023 (ACT1093) from May 1 to September 20, this year as compared to GH¢107,998,254.64 last year.
Mr Edward Bagyiri, Chief Revenue Officer of Import and Export Unit at Ghana Revenue Authority (GRA), Customs Division made this known at a sensitization workshop on the implementation progress of the Excise Duty Amendment Act 2023.

The workshop was organised by the Vision for Alternative Development – Ghana (VALD-Ghana) in collaboration with the GRA and Tax Justice Network Africa in Accra.

Mr Bagyiri said they were expecting the tax impact to result in the reduction of the consumption of health harming products such as tobacco, alcohol, sugar-sweetened beverages, among others.

Dr Alex Moyem Kombat, Senior Inspector of Taxes at the GRA in a presentation said the journey to the passage of the Act was not an easy task and commended VALD-Ghana for its instrumental role to that effect.
He urged the organisation to undertake research into the health impact in the implementation of the tax.

Mr Labram Musah, the Executive Director of VALD-Ghana expressed happiness about the strides made by the Customs Division in the collection of revenue and gave the assurance of his organisation's continuous work to create awareness.

He called for a second look into the issue of e-cigarette in the country and that the reasons for the introduction of taxes on the product was yet to be known, "however, we don't want the product in the country."
Source: GNA