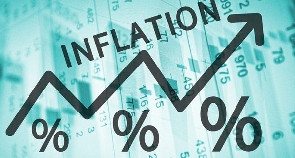 Ghana's annual consumer price inflation jumped to 10.6% in April from 7.8% the previous month, driven by higher food prices in areas affected by government-ordered coronavirus lockdowns, the statistics office said on Wednesday.
The office's monthly report said that both the annualised rate and the increase from one month to the next were the highest since Ghana rebased its CPI last August.

Regions affected by the lockdowns last month, including the capital Accra and second city Kumasi, had average rates of inflation 8.81% higher than other regions, it said.
Ghana, an oil, gold and cocoa producer, has recorded over 5,000 coronavirus cases, the most in West Africa. Due to the crisis, the government expects the economy to grow by just 1.5% this year, the slowest rate in nearly four decades.