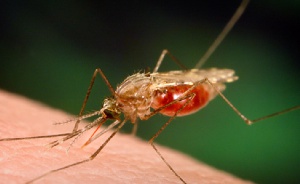 The government and other key actors in the agricultural value chain, have been urged to up the investment in malaria prevention to help sustain agricultural expansion and increased food production in the country.
Mr Ogum Tetteh, Business Technical Advisor of the Private Sector Malaria Prevention (PSMP) project of John Hopkins Centre for Communication Programme, said it was time stakeholders in agriculture came together to discuss innovative approaches to reduce the burden of malaria on farmers and agribusinesses.

He was speaking at a workshop jointly organized by PSMP and the Ashanti Regional Directorate of the Ministry of Food and Agriculture (MOFA).

The goal was to discuss the malaria in agricultural production – its effects on farmers' productivity and the entire agribusiness sector.

It was attended by officials from MOFA, Department of Cooperatives, General Agricultural Workers Union, Ghana Health Service, farmer organizations, agribusiness companies and the media.

The Department for International Development (DFID) of the United Kingdom (UK) provided the funding.
Mr Tetteh said malaria had the potential to strike farming communities at critical planting, weeding and harvesting times, making it impossible for farmers to tend their farms, resulting in hunger and poverty in those communities.

"People in malaria endemic regions could experience malaria episodes up to five times a year, and the time lost tending crops during critical agricultural periods in the agricultural cycle meant not just loss of income but also inability to feed themselves and families", he added.

He made reference a research study, which he said, had shown that in some countries, malaria-afflicted smallholders lost up to 22 days work to the illness and harvested only 40 percent of their crops.

He put the cost of disease to agribusinesses in Ghana in 2016 at GH¢2,757,434.00.

Eighty (80) percent of the amount, he said, was spent on employees' treatment.
Mr. Tetteh noted that some agricultural practices like damming rivers and water accumulation could predispose farmers and their families to malaria.

He asked that the government's effort at raising agricultural productivity was combined with a more rigorous approach to malaria prevention.

The PSMP has introduced the Malaria Safe Initiative to guide businesses to implement malaria prevention initiatives for employees and their dependents.

Malaria Safe actions that agribusinesses companies could take to reduce the incidence and burden include protection and education.