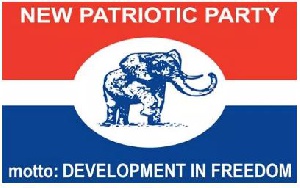 Some opinion leaders and elders of the New Patriotic Party (NPP) in the Bawku Central constituency have expressed worry at the lack of consultation on major issues affecting the area.
They said the actions of some people of the party in the constituency if not addressed would not augur well for the development of the party.

This was made known at a press conference organized by the opinion leaders and elders at Bawku on Monday.

They held the meeting to register their concern to the party's national leaders for taking decisions related to the development of the constituency without consulting them.

Mr Yahaya Abdulai, spokesperson for the elders, who read a statement on their behalf, said more is needed to be done to save the good image of the party in the constituency.
He said after working hard for the party to win elections, the rank and file of the party expected that there would be a broader consultation among stakeholders to determine the way forward on issues affecting the constituency.

Mr Abdulai said the elders had heard that after the final interviews of the candidates for the position of the Municipal Chief Executive (MCE) for the area, there were some manipulations in favour of one candidate, Alhaji Ustarz Umar.

He said there is the need to look again at the potential of other candidates rejected in the process.