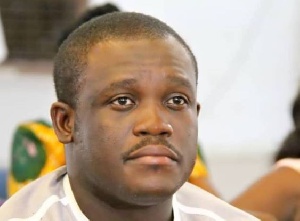 Some social media users have expressed displeasure about government's decision to reject some findings by the Emile Short Commission on the Ayawaso West Wuogon elections.
They are of the conviction that government's move is a complete mistake which may in the long run affect their very own people and unfortunately, the same rules will have to apply then.

The Commission established on February 8 by President Akufo-Addo and chaired by Justice Emile Short, made a full enquiry into the circumstances and events that led to some violence during the Ayawaso West Wuogon elections held on January 31. Results of the findings were submitted to the government after which a White Paper was issued.

Government, in its White Paper, declined the commission's proposal to prosecute the National Security operative, Mohammed Sulemana, who slapped the Member of Parliament during the Ayawaso West Wuogon by-election.

According to them, "the report", among other things, "failed to address the first and most critical of the terms of reference of the commission".

Following the news, some social media users have as usual, taken to twitter as well as other platforms to tell President Akufo-Addo and his team "their mind".
"This is a narrow view you have taken. It will not be Sam George next time", one tweet read.

Another read, "If we say @NAkufoAddo is a clearing agent, someone who tolerates chaos and bad acts , people don't understand. He always finds his way to do cover up not even the law ! He is the worse of our time ."Simpa payin " EFFECT OF OLD LEADERSHIP. IM VERY DISAPPOINTED"

Here's a compilation of tweets by Ghanaweb


This is a narrow view you have taken. It will not be Sam George next time.

— ???????????????????????????????? (@zlfttt) September 19, 2019
The one alleged criminal act; the assault on Sam George
which we all saw evidence of, has been deemed not prosecutable by the government. This is selective application of the law .

— YKGH (@IWKYKGH) September 19, 2019
The clearing agent had done it again. We'd laugh if this wasn't a dangerous precedent. What has happened to @NAkufoAddo? Is he the same man they say fought for more rights and justice? How can you set up a commission and reject their recommendations? https://t.co/ybbrSfQOEF

— Nana Ama Agyemang Asante (@JustNanaAma) September 19, 2019
If we say @NAkufoAddo is a clearing agent, someone who tolerates chaos and bad acts , people don't understand. He always finds his way to do cover up not even the law ! He is the worse of our time ."Simpa payin " EFFECT OF OLD LEADERSHIP. IM VERY DISAPPOINTED

— PEPERTUAL KOOMSON???????????????????? (@JMbapeppy) September 19, 2019
Its really sad to read this message that the guy who assault Hon Sam George should not be punish. Are they trying to tell us that Ghanaians can slap any MP without provocation and leave free? Will this not increase violence in this country knowing you can slap am MP and go free? https://t.co/FgeLIx8eVF

— Humado Sitsofe (2PM) (@2pmHumado) September 19, 2019
Fact:Apart from tolerance of impunity,the only reason President Akufo-Addo will not prosecute the NPP thug who assaulted Sam George is that the latter is a member of the NDC and a fierce critic of his.

— Felix Kwakye Ofosu (@FelixKwakyeOfo1) September 19, 2019