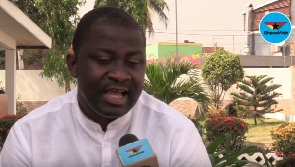 Editor-in-Chief of Kotoko Express, Jerome Otchere is on the verge landing the job as the head of Communications for Asante Kotoko.
This emerges following the inauguration of the nine new member Board of Directors to steer the affairs of the club.

The entire management team has been annulled with a new team set to be named.

Jerome is known to be a staunch supporter of the club and has worked with a number of past management team.
The new board have identified Jerome as the person who is more qualified for the job in supervising the Communications Department of the club.

Jerome has worked for Kotoko media for years and left with a high reputation.