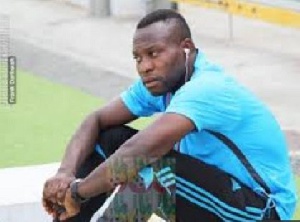 Former Ghana international Godwin Attram strongly believes that 'juju' does not have a major influence in football.
He rather is of the view that psychology plays a significant role in the sport, the art of placing fears into opposition players or teams.

The now 39 year old had a huge career, breaking into Ghana's youth teams and the senior national team. He also featured in Netherlands, Denmark, Tunisia, Saudi Arabia and others, gathering huge football experience.

He captained the U17 national team during their run to the World Cup final in 1997.
"It is not about juju, it doesn't play football," he told Joy FM.

"It's psychology, it's only to put fears in you, it only happens in Ghana, and in Europe no one is doing it. Ask Ronaldinho, he will tell you juju does not play football" he continued.

"There is nothing like ways and means, team manager doing ways and means it's your focus, training, determination, mental toughness to play on the pitch" he concluded.