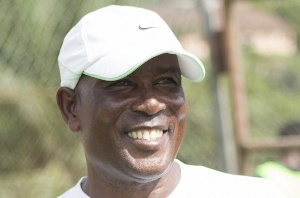 Ghana U-17 coach Abdul Karim Zito is worried by the neglect of the national U-23 team the Black Meteors, who are set to begin qualifiers for the Africa U-23 championship.
The Black Meteors will face neighbours Togo in the first round of the qualifiers for a place in Egypt next year.

However, the national U-23 team seems to be ignored despite an international assignment next month and Karim Zito feels the team isn't given the right attention.

"Our Black Meteors seems neglected which is very shocking". Zito told Ghanacrusader radio
Meanwhile, the former Dreams FC gaffer is also lamenting over the transitioning of players from the youth national teams to the senior side.

"We should have a transition system in our various national teams, Black starlets should succeed Black Satellites, Black satellites to Black meteors and finally meteors to Black Stars".

The team will be eyeing a place in next year's tournament to be held in Egypt. Ghana have missed out on the new Olympics Games qualifying tournament since its introduction in 2011.