Business News Sun, 2 Dec 2018
Click for Market Deals →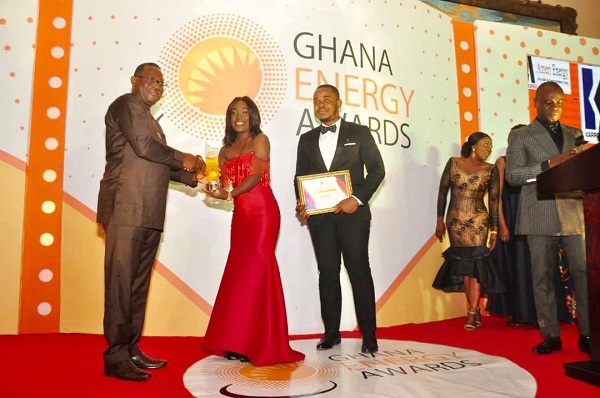 Karpowership Ghana Company has again been adjudged the Strategic Deal of the year 2017 at the Ghana Energy Awards held in Accra.
The award was in recognition of Karpowership's innovation and excellence within the energy sector.

Commenting on the award, Corporate Communications Specialist of Karpowership, Sandra Amarquaye explained the award showcases the importance of Karpowership operations in the Power sector.

She said, "The Uniqueness of our Powership makes us a one stop solution where ever we operate. Our Powership is fast Track that is can easily be deployed and our engines have the ability to operate on Heavy fuel Oil or Natural Gas. When there was the urgent need of an off taker of the Natural Gas in the Western region Karpowership was the solution. This has necessitated the relocation of the 470MW Karadeniz Powership Osman Khan to the Sekondi Naval Base. The relocation of the Powership will save Ghana $40M monthly".

Miss Amarquaye further added that this was second time in the year Karpowership had been recognized for its hard work and innovation in the Power industry.   She said 'Karpowership would continue to supply reliable sustainable and affordable electricity to the national grid'.
Karpowership was one of the immediate solutions of the Government of Ghana to resolve the Power crisis in the country in 2015. The company also embarks on various social projects with a focus on education, environment and social support in the bid to give back to the communities within which it operates.

About Karpowership

Karpowership is the only owner, operator and builder of the first Powership (floating power plant) fleet in the world. Currently, the company has over 2,500 employees, and owns and operates fifteen (15) Powerships with an installed capacity of 2,800 MW, and 5,000 GW Powerships under construction. Karpowership is operational in Gambia, Ghana, Indonesia, Lebanon, Mozambique, Sierra Leone, and Sudan.
Source: newswiregh
Send your news stories to and via WhatsApp on +233 55 2699 625.