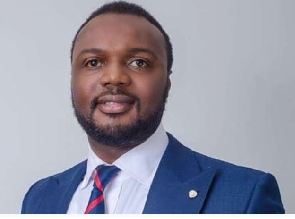 Founder of defunct Capital Bank, William Ato Essien has spoken for the first time after the collapse of his bank.
In an interview on Metro TV's Good Evening Ghana show, the embattled banker revealed Ghana's Finance Minister Ken Ofori Atta and his partner Keli Gadzekpo wanted to purchase Capital Bank in 2016.

Speaking on an array of issues about the formation and collapse of his bank, Mr Essien quizzed why the current finance minister wanted to buy his bank if was that bad.

"If the bank was that bad would the current finance minister and the board chairman of Enterprise Keli Gadzekpo come to my office to say we are interested to buy Capital bank? Ken Ofori Attah came to my office in 2016 to make that proposal," he told Paul Adom-Otchere on Thursday, September 26.

William Ato Essien argues that if his bank was not being well managed, it would not have attracted interest from Ken Ofori Atta then.

According to him, the narrative surrounding the status of the bank after it was put into administration has changed significantly and it was time for him to speak out.
He also dismissed claims that the board chair of the bank Dr. Mensah Otabil lacked the requisite knowledge to lead the board and direct affairs of the bank.

The development comes in the wake of claims by the CEO of defunct UT Bank Prince Amoabeng that his bank loaned money to the finance minister's company when it was struggling sometime in the past.

The Bank of Ghana (BoG) revoked the license of two commercial banks - UT Bank and Capital Bank in August 2017.

The action was triggered by the inability of the two banks to turn around their negative capital adequacy position.

According to Dr Ernest Adjei, he stands by the quality of work done by him and his colleagues in establishing that the remains were those of the missing girls.