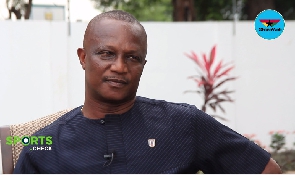 Ghana coach Kwesi Appiah has allayed fears of missing out of the 2019 Africa Cup of Nations following the Black Stars' slow start to the qualifiers, assuring that they will qualify ahead of Kenya and Ethiopia.
The Black Stars sit third in Group F with three points after two games, with a doubleheader against Sierra Leone cancelled following a Fifa ban, while Kenya now lead the log with seven points.

A draw against Ghana in the final matchday could see Sebastian Migne's charges making their first appearance at the tournament since 2004.

"Ghana are four points behind Kenya and one point behind Ethiopia in the group but we will still qualify ahead of them after the qualifiers," Appiah told Topical Radio in Germany.

"I believe in the strength of my players and I know they will turn around events. We should be aware that both Kenya and Ethiopia have played four games each while Ghana have played only two games.

"Even if the games against Sierra Leone will be not be rescheduled, the remaining games are enough to qualify us to the tournament ahead of Kenya so there shouldn't be any panic," he added.
Appiah also defended his recent call up amid a backlash from Ghanaians, insisting he is still in the process of building a formidable team.

"A good team is the one that has a solid bench so I'm still preparing a squad that will be able to stand any test and achieve something for the country," he said.

"Some of the Black Stars are ageing so we needed to bring on board fresh legs to gradually pick from the experiences the senior players have in stock. If you want to know the future of a team, one must add four years to the ages of the players and will realise if it will help or not," he added.

Since 2006, Ghana have qualified to every edition of the Afcon, reaching the semi-finals on six occasions and the final twice in 2010 and 2015.