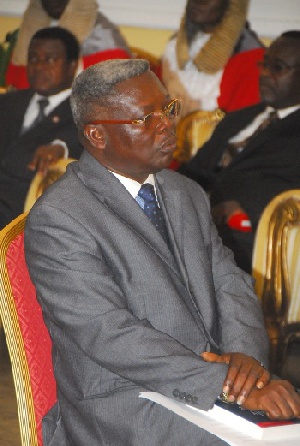 Wed, 28 Nov 2012 Source: Joy Online
The sole commissioner charged to investigate judgment debts paid to various individuals, has a major hurdle to cross as key witnesses failed to turn up in day one of the public hearings.

The Chief Director at the Finance Ministry, the Controller and Accountant General, and Solicitor General all failed to show up.


Except the Solicitor General, no reasons were cited for the absence of the two others.


Joy News' Anny Osabutey who was present at the hearing said the Commissioner, Yaw Appau is contemplating to subpoena the witnesses.


A Senior State Attorney however appeared on behalf of the Solicitor General saying the Solicitor General is out of the country and will make himself available when he arrives in the country.

However the Auditor General, Richard Quartey appeared before Yaw Appau to answer questions on how some judgement debts were paid.


He was asked to tender in judgement debt documents from 1992 to 2012 but he was unable to. Rather he submitted from 2000 to 2012.


When he was asked whether he was privy to judgement debt payments were made to individuals and to organisations without recourse to the law, Osabutey reported Richard Quartey as saying that he was not abreast with the details of the payment, except to agree that judgement debt has become a burden on the state.


The President John Mahama charged Justice Yaw Appau to investigate the circumstances surrounding the payment of judgement debts following the many controversial judgement debt payment made to Waterville, Alfred Woyome etc.

Source: Joy Online