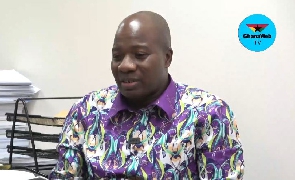 The Member of Parliament (MP) for Bawku Central, Mahama Ayariga, has condemned the shooting of security officers in Bawku which led to one of them being killed and two others sustaining injuries.
In a statement issued on Tuesday, April 4, 2023, the MP said that the killing and injuring of the security men is totally wrong and should not happen again.

He urged the security apparatus of the nation to speed up the processes to ensure that there is lasting peace in Bawku which has seen violent clashes over the past few years.

"I condemn in very strong terms the shooting, injuring and killing of some members of the security agencies in Bawku on Monday 3rd April 2023.

"This is most reprehensible and should not be repeated again. An investigation into the matter must be conducted and the perpetrators brought to book.

"Let me on behalf of the people of Bawku express our sincere condolences to the families of the deceased security personnel and extend our prayers to the wounded. I urge the government to be proactive in advancing a lasting peace process in Bawku," parts of the statement read.
The MP also indicated that the officers who sustained injuries are responding to treatment.

Background:

Some unknown assailants shot and killed personnel of the Ghana Immigration Service at Bawku.

A report by 3news.com said the officer was attacked together with two other officers, who are currently fighting for their lives at the Bawku Presbyterian Hospital.

The deceased was identified as Philip Motey, while his colleagues are Eric Ayibiya, 30, and Lawrence Afri, 42.
The men were attacked on the night of Monday, April 3, 2023, in the conflict-prone community while on their way to Missiga.

The report indicated that it is still unclear what the motivation for the attack was by the unknown assailants, although there are claims that it may be related to the prolonged conflict at Bawku.

Recently, there have been several reports of how residents of Bawku have been placed under fear after they were repeatedly terrorised by gunmen in the area.

Meanwhile, the military presence in the area has been beefed up.

Watch the latest edition of People & Places below:






IB/DO