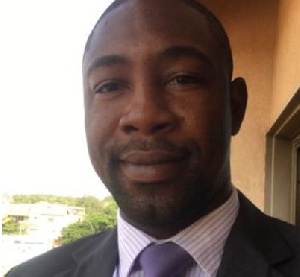 New Board Chairman of the Korle-Bu Teaching Hospital (KBTH), Dr Bernard Okoe Boye has revealed on Tuesday, 17 July 2018 that a new CEO will be appointed to the Korle Bu Teaching Hospital by the close of the week.
According to him, the processes have almost ended and the new CEO would soon be named.

"From the intelligence I have, I think maybe by the end of today or before the end of the week [a new CEO will be named]. Processes have gone on for some time, interviews have gone through based on their performances, their background and all that," Dr Okoe Boye said in an interview on Accra-based Joy FM.

"...Korle-Bu is the yardstick or it's barometer for telling what is happening in the health system. The President is so concerned with the process to make sure that we get somebody who is so efficient and has the background to help justify the confidence that we have and more importantly, has very good human relations in terms of working with a Board or a team and from what I hear, I think we are going to get a very good Chief Executive," he added.
The last CEO of the hospital, Dr Felix Anyah, was relieved of his duties by President Nana Akufo-Addo on Wednesday, 6 June 2018. Since then, the hospital has not had any CEO for months.

Dr Boye added that the hospital is implementing plans that will allow the facility to have enough beds to admit patients in critical conditions.

He said: "It must be supreme, we must have somebody around the clock, people who are checking and making sure that immediately your critical situation gets better and you are fit for the wards, you're pushed out. It's like a conveyor belt... The other thing too is that, on the wards, there are people who have to leave the wards, sometimes they don't have money, they are owing bad debt lying at the ward, discharged is on their folder but they can't go home because they have not paid. So, sometimes we have to look at evacuation, what mechanism do we have to [adopt] to pay bad debt, so that, people can make the beds free for emergencies to move in."