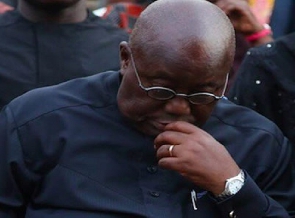 Kumasi Youth Association(KuYA) has condemned what it says is the Akufo-Addo led government's "malicious strategy" to collapse businesses owned by former Finance Minister and Founder of uniBank Dr.Kwabena Duffuor, and other industrious Ashanti businessmen.
KuYA, describing the development as an "anti-Asante agenda" stated that there's a strategic plan to face out Asantes who have made it both in the business and political streams, describing the happening as "palpably unacceptable."

"We are not surprised of these malicious attempts to frustrate and sideline on our members and dignitaries who have excelled in their business or political life from the region. These industrious individuals have and are facing worse frustrations from the current government. This has been a malicious strategy to draw the curtains for their hard-earned efforts or businesses, and reputations. To mention a few, banks like First Allied owned by Nana Oduro, Unibank owned by Mr Kwabena Duffour and UT bank whose largest shareholder is Mr Asonamoah from Asante Agona have all been crushed due to these hatreds. This we see it to be a strategic plan to face out Asantes who have made it both in the business and political streams. This is palpably unacceptable," KuYA said in a statement signed by its Secretary Kwabena Frimpong and other executives.

It further served notice to those behind this evil agenda that the road to the Jubilee House passes through Manhyia, and especially for the NPP, the right to political authority requires the fullest of support from the Ashanti Region.
"Throughout our rich history, Asantes have never settled for less, and we will not allow any government to treat our Traditional authorities, business and Political icons with disdain, with contempt and trample upon them," KuYA served notice said.

"As far as we the Leadership of the Kumasi Youth Association are concerned, we will not allow this anti-Asante agenda to fester. And we shall embark on a series of overt and covert operations to ensure that the freedom given to Asante businessmen to operate their enterprises and the respect that all governments give to Manhyia and our chiefs, is returned with full honours," it added.