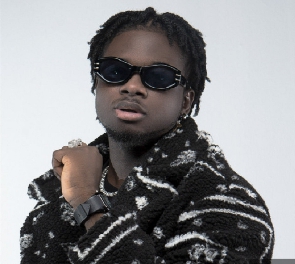 Ghanaian music sensation, Kuami Eugene, is facing one of the toughest moments of his life as he grapples with the loss of his beloved father.
In a heartbreaking post shared on Twitter, the award-winning artiste announced the sad news to his fans and followers.

Kuami Eugene expressed the difficulty of these trying times for him and his family.

Bidding farewell to his father, he noted that he misses him already.

His post read, "It's been difficult times for myself and my family. We've said goodbye to a loved one too soon. I miss you so much already Dad. Rest well until we meet again."

As one of Ghana's most prominent and talented musicians, Kuami Eugene has garnered a massive following and admirers worldwide through his music.

Now, in this moment of grief, his fans are rallying around him, offering their condolences and support.
It's been difficult times for myself and my family.

We've said goodbye to a loved one too soon.

I miss you so much already Dad. Rest well until we meet again ???? pic.twitter.com/nhFk5Yii0x

— Kuami Eugene (@KuamiEugene) July 23, 2023
ADA/ESA
You can also watch the latest episode of Nkommo Wo Ho on GhanaWeb TV here: