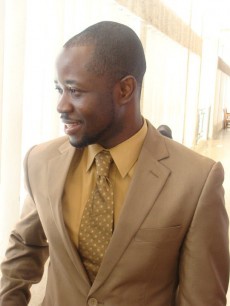 Tue, 9 Nov 2010 Source: New Crusading Guide
The last couple of months witnessed an extraordinary inundation of sections of the media with stories suggesting that the $750 million Eurobond cash accessed by the erstwhile New Patriotic Party (NPP) government in 2007 was wasted under the watch of President John Agyekum Kufuor.

Amidst the ongoing brouhaha regarding the usage of proceeds from the bond, the former President has among other things been accused of spending billions of the Eurobond cash on eradicating the poverty of one of his children, Mr. Edward Agyekum Kufuor.


Alongside claims by deputy Finance Minister, Mr. Fifi Kwetey that the money was never utilized for the relevant sectors for which it was accessed, some pro-government flysheets have alleged that Edward Agyekum Kufuor's company, ACES Company Limited was a recipient of a $2 million contract from the Ministry of Energy, for the supply of prepaid electricity meters in 2007, almost immediately the Eurobond cash arrived.


Mr. Agyekum Kufuor who has since declined to comment on the issue, broke his silence yesterday in a telephone interview with The New Crusading Guide newspaper stating categorically clear that "The story is false and without any foundation whatsoever. It maliciously makes references to my father, who was then President of the country and gives the impression that the supposed payment was made with his influence".

Obviously dissatisfied with the stories making the rounds, Mr. Agyekum Kufuor threatened to seek redress in the court of law if the instigators of such publications fail to retract the stories and apologise accordingly. "I reserve the right to pursue such legal measures as necessary if the said authors fail to retract and apologise for their ill-motivated actions within two weeks", he threatened.


Meanwhile, he has also declared in a separate statement that "I categorically deny being given directly or indirectly any portion of the Eurobond funds, Mr. Fiifi Kwetey, Deputy Minister of Finance and Economic Planning and Mr. Raymond Archer, Editor of the Enquirer, must prove their claim or retract the story and apologise".


He went on to challenge Mr. Kwetey as well as Mr. Archer and all manner of persons making such allegations "To prove to the whole world when this money was paid; how much it was; for what purposes it was paid; and the name of the company that it was paid to." According to him, "the whole story is a propaganda spin by Mr. Kwetey and Mr. Archer and their clique calculated to cause disaffection for the former President and his family and impair their image in the public's eye."

Source: New Crusading Guide