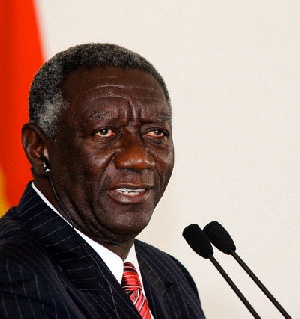 Ghana's former president John Agyekum Kufuor turns 77 today - December 8, 2015.
He became president of the young oil-producing West African country on January 7, 2001. He left office January 7, 2009 after eight years in power.

During his tenure, he became the chairman of the African Union between January 30, 2007 and January 31, 2008.

Kufuor is hoping to celebrate his birthday on the quiet.
Already, his admirers and party faithful have taken to social media to wish him a happy 77th birthday:

His wife Mrs Theresa Kufuor turned 80 on October 25, 2015. The Kufuors married in 1962 and have five children.