General News Tue, 6 Dec 2016
The suspended General Secretary of the opposition New Patriotic Party (NPP) Kwabena Agyepong has donated an amount of GHC82,000 to fund campaign activities of NPP Parliamentary candidates in some of the deprived constituencies with a strong potential to swing in the party's way.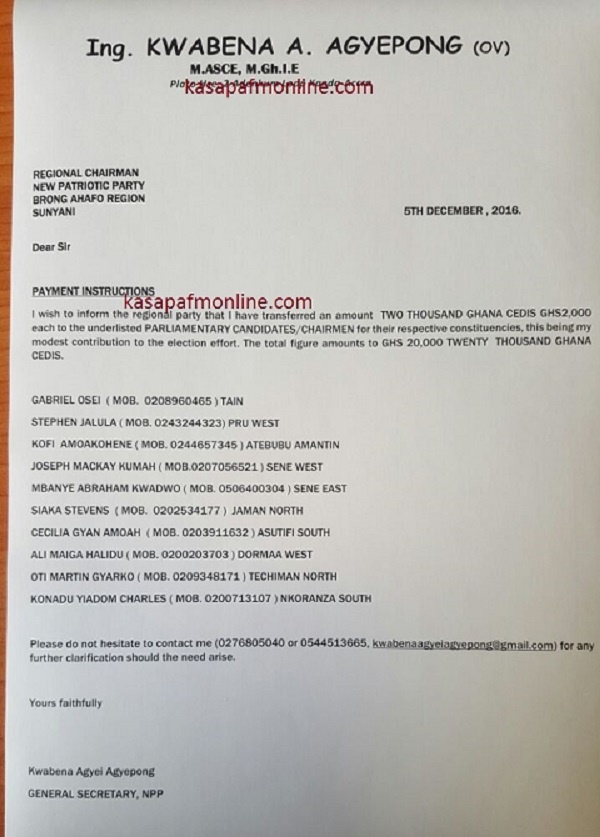 Mr Agyepong who was suspended indefinately by the party in December 2015, for engaging in unilateral actions and activities without consultation of, or authorization by the NEC, said this is his modest contribution to the NPP's drive towards winning the December 7 election.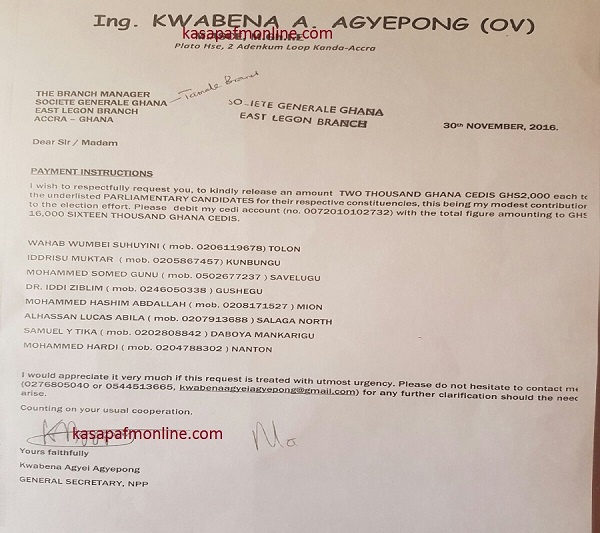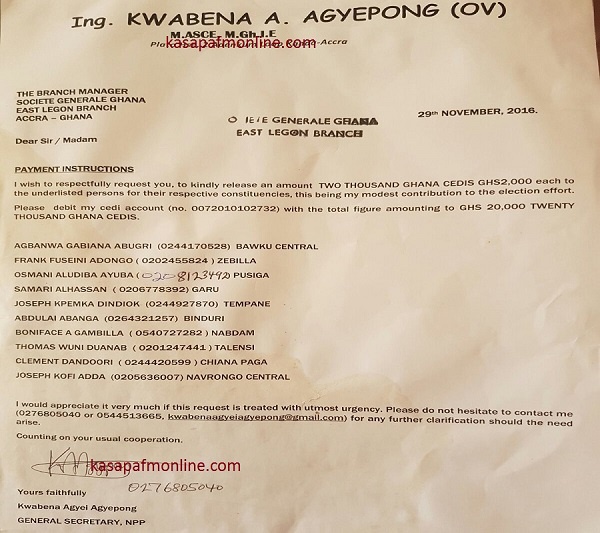 Documents available to Kasapafmonline.com indicate that the beneficiary constituencies are in the Northern, Upper West, Upper East and Brong Ahafo Regions, with each receiving GHC2,000.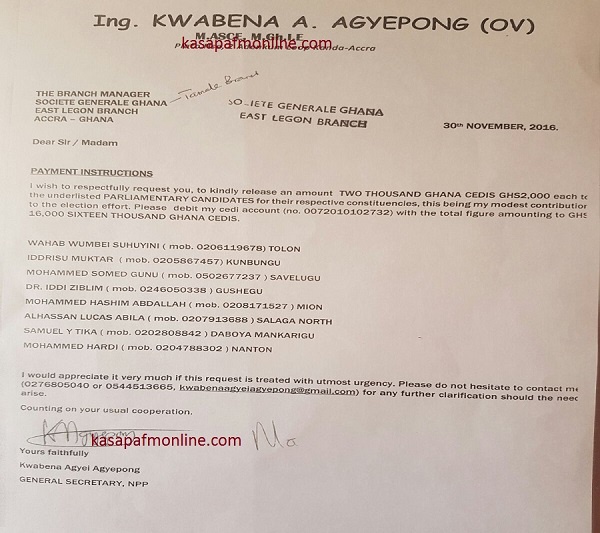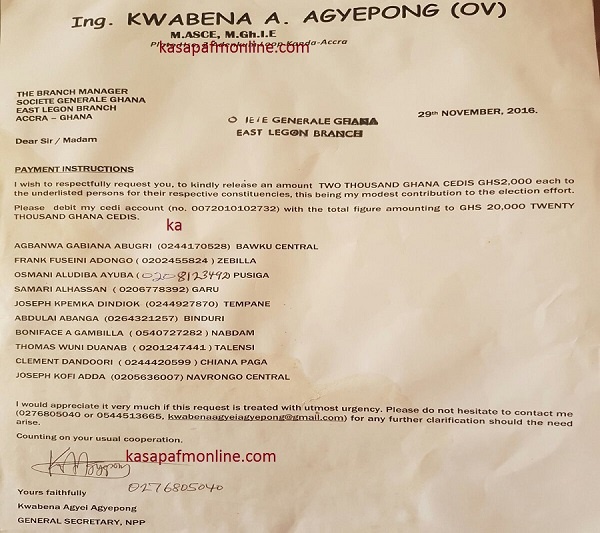 Kwabena Agyepong has remained quiet on the political scene ever since he was suspended, but he has maintained that he remains committted to the NPP's dream and will do everything possible within his abilities to move the party forward.