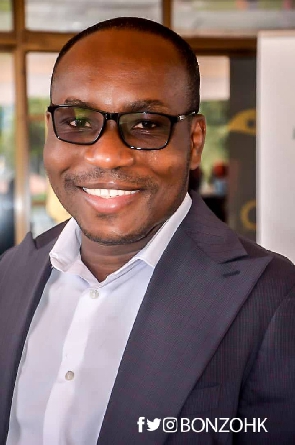 The District Chief Executive of Ellembelle Kwasi Bonzoh has been commended for his dedication and commitment to the fight against illegal mining in his district.
Kwasi Bonzoh was on Saturday, April 29, 2023 hailed by ace journalist and lawyer, Sampson Lardi Ayenini for rising up against the menace in the Ellembelle district.

According to Sampson Lardi, documents available to him indicates that Kwasi Bonzoh has remained resolute in his attempt to stamp out the menace in his district.

Speaking on the Newsfile show, Sampson Lardi questioned why same narrative cannot be said of chief executives in other parts of the country.

"He is one man who has been celebrated for standing against this thing (galamsey) in his area. I've been privileged to see some documentation and he clearly resists wrongdoing and ensures that it doesn't happen", he said.

Kwasi Bonzoh's resolve against illegal mining is well documented as he has, on numerous occasions dragged illegal miners to law enforcement agencies.

It came to light last year Kwasi Bonzoh has been the complainant in most illegal mining cases in the Ellembelle District.
This revelation was made by Kwasi Bonzoh who also commended President Akufo-Addo for his commitment to the fight against illegal mining.

"Let me commend the president. But for his intervention and commitment to fighting illegal mining, things would have been worse. There is gold in Ellembelle but instead of going through due process they normally circumvent the process by seeing the families who are owners of the land. Because it's illegal, you can't regulate them.

"Nana Akufo-Addo's fight is what has brought us some relief. There are about 18 operations and I'm the complainant for most of them. There are instances where I've testified in open court against galamseyers" he said.

Bonzoh also called for a de-politicization of the fight against galamsey. He surmised that giving the fight a political colourization will prevent the government and agencies from identifying the real culprits behind the menace.

"Galamseyers are businessmen who take advantage of the political space. We should do this thing [fighting illegal mining] without the political colourization of the fight".

"When you arrest one galamseyer, the number of calls that you will receive transcends political lines. The moment you politicize it, the real actors get away with it. We are doing the unborn generations a great disservice if we don't win this fight. If we just look on for people to just destroy our environment, what will my children come to inherit?"