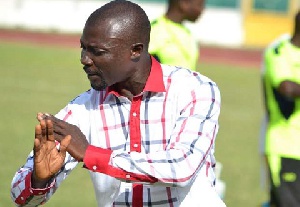 Enos Kwame Adepa, former coach of Wa All Stars believes that Ghana football is dying due to the of lack of sponsorship for the local clubs, leading to the premature exodus of young quality players making Ghana's league unattractive.
In an interview with the GNA Sports, Coach Adepa said the local clubs cannot afford to pay their players what they truly deserve so they fail to maintain them in the country for a long time.

"Lack of sponsorship for our clubs is killing our local football, players are not earning what they deserve so they always leave the country to even our neighbouring countries.

"This early departure of our players is killing the quality of our league, we have the materials but how do we manage them. We have quality players than a lot of African countries and the WAFU tournament was clear evidence. Our players were far better and talented than most of the countries in the competition."
"We have the materials to make our league better but because of lack of money, we are losing these materials to our neighbouring countries for peanuts", said Enos Adepa

Coach Adepa, who won the 2015/2016 Ghana Premier league with Wa All Stars, also commended the Black Stars B for their splendid 4-1 victory over Nigeria to win the 2017 FOX WAFU cup of nations on Sunday.